Halloween
Warning: clicking on links in this page will open a second browser which will be used to show all the links without you having to leave this page. I usually hate having this enforced on me, but due to the nature of the image banks, it wouldn't be easy to come back to this page if I didn't fork a new browser

I think Halloween is cool, it gives people a chance to act wild (or at least dress wild), and I've made my best to enjoy it every year since I've moved to the Bay Area. The interesting thing is that as I am writing this, in November 99, France has just started celebrating Halloween, but I'm sure it's nowhere close to what's happening in the US

Here are my halloweens here, through the years:



My First Halloween in the Bay Area....
I was working at Network Appliance back then, and it's always fun to see people dress up in small or medium companies (big companies, like SGI where I was the following year, are usually boring and fewer people dress up). I didn't take too many pictures back then, but the Duracell Lady definitely was the winner.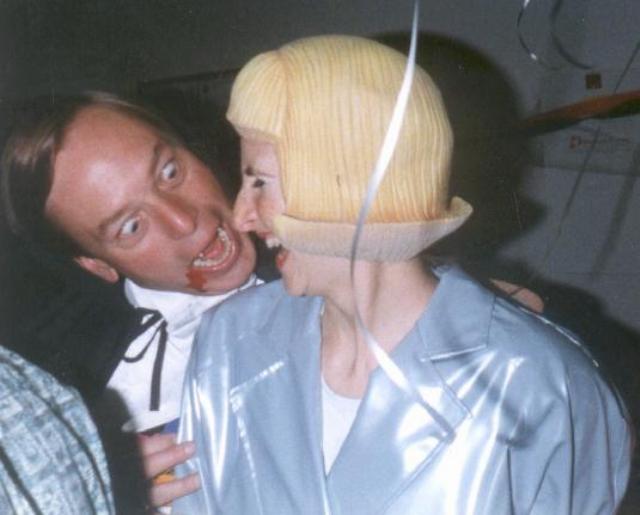 That same evening, I went to San Jose to find a party. After spending some time in the Street around Gyro's 3D World of terror, I went to the now defunct San Jose Live, and there were some cool costumes there.

1998 was even better, on Friday the 30th, I went to my friend Amy's Party (click to see pictures) and on the 31st I went to the Edge in Palo Alto. That was a kick ass party, I took a lot of pictures there (well, a lot for when I was still using an old fashionned camera with film)
Here are a few chosen pictures:
At Amy's party, I met Poison Ivy.
She did try to seduce me, but I resisted kissing her, for obvious reasons
(obvious if you've seen Batman and Robin that is).
---
The following night, at the Edge, there was a good crowd.
| | |
| --- | --- |
| | |
| some resurrected famous people showed up | Well, Kennedy wasn't there that night, and I figured he wouldn't mind |
---
Later, I was minding my own business, and so was she.
That was without taking her friend into account.
She just had to tell her about the gorgeous hunk she had just seen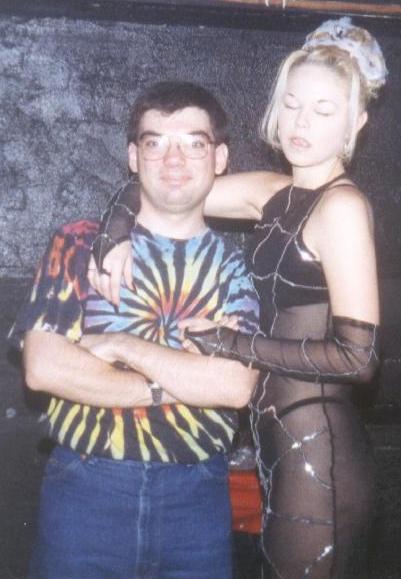 So, what happened?

What, you don't believe me? You want to know the real story? Ok, here is what really happened

Well, even more things happened this year, and I had nothing less than 3 costumes: Surgeon, Pseudo-Ninja in Yukata, and clown (ok, I didn't need much of a costume for the last one
One week before Halloween, I first went to the Exotic Erotic Ball. I took really interesting pictures there
Next came Friday 29th, the last day of work at VA Linux Systems before Halloween. As you would expect it from a startup, there was a good costume turnaround.
A couple of pictures are shown below and you can see the other ones here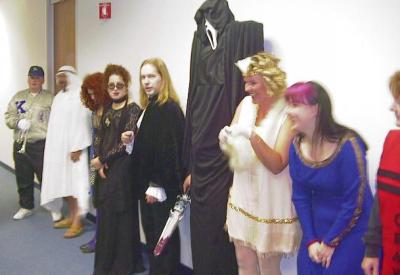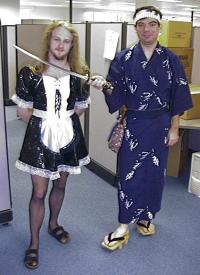 That evening, Amy was nice enough to throw another party, so I went there like last year.
People who have balls shave their head in lieu of a costume
.
The other pictures are here
The following day was only October 30th but being Saturday, I figured that most of the parties would be on Saturday night, and not Sunday night when people have to get up the following morning.
I first went to some lame club where the party was supposed to be happening according to Wild 94.9, and I soon left, went at random, and ended up at Planet X, which has definitely a much better place (it was obvious just by the kind of people who were waiting in line):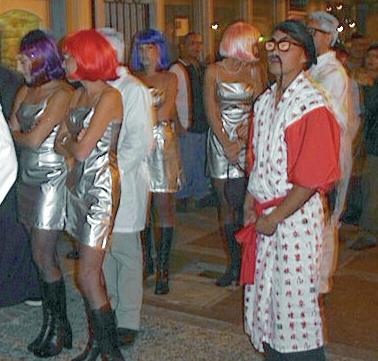 You can find all the other pictures of that evening (including the costume contest) here

And look who I found in the street on my way back home:


Do you like playing doctor? I do:
But don't start thinking that being a doctor is just play, there is also work involved:


Then, because I tend to think "Fuck those stupid speed limits on the freeway",

I tend to get in trouble with the cops.
It's a good thing I'm usually able to
sweetalk my way out a ticket...


While the Exotic Erotic Ball can be a bit sleezy, it's still a fun and interesting place to go to, so I went there again this year.
Next came Saturday 28th. Since Halloween wasn't happening during the weekend that year, I figured the weekend wouldn't have the best parties, but Saturday should still be a decent night to get out. Of course, the fun part, is finding out where

After trying the Wild 94.9 club, which didn't look all that inspiring, my friends and I first went to the Usual (1st Street in San Jose), but it was lacking in costumes, so we ended up going across the street to the 80s club, which while it didn't exactly have my kind of music I typically listen to, the costumes were nice.
The pictures a are here, and a couple are shown below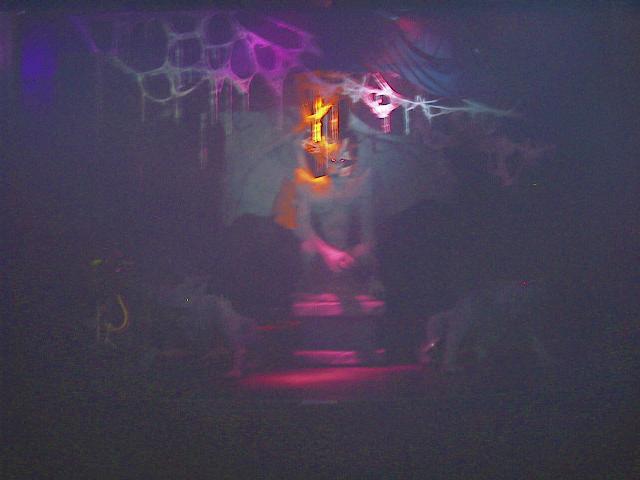 On Monday night, the night before Halloween, I went to Gyro's 3D world of terror (unfortunately, it wasn't present in San Jose in 1999). This time it was in the Great America park, and it was quite nice.
It was unfortunately not allowed to take pictures inside (they almost do a full body and cavity search), but they had an outside show that I was able to take pictures of.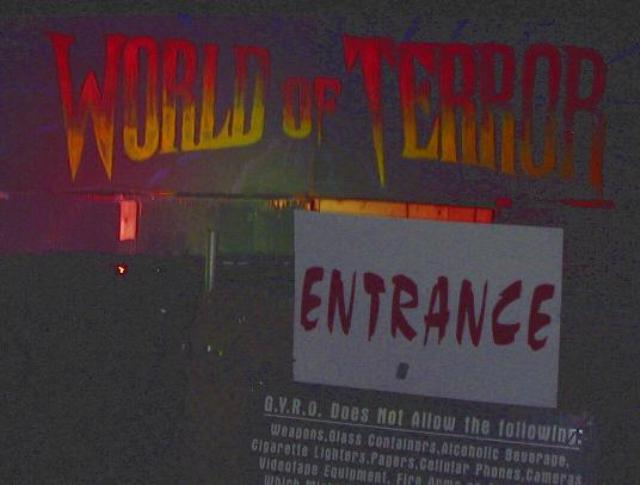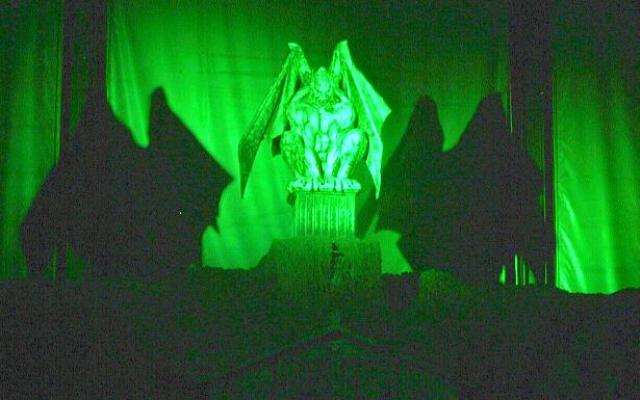 Like last year, we had a a Halloween party at VA
A couple of pictures are shown below and you can see the other ones here


That evening, I went to some other friends' Party (your had to wear a costume that started with the letter C, whatever the language).
The picts are here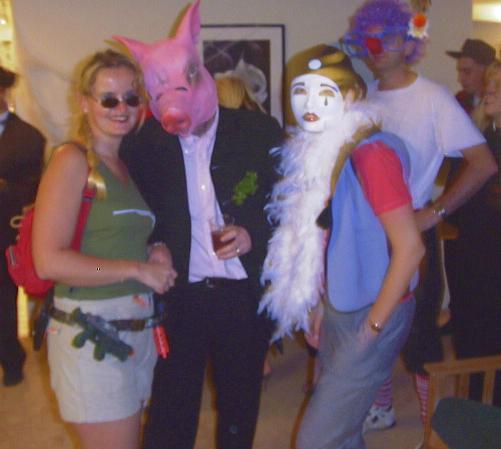 And the following weekend, one friend of mine, Brian, someone very serious about parties, put up an awesome private Halloween Party: Redemption. The setting was just awesome. As usual, the picts are here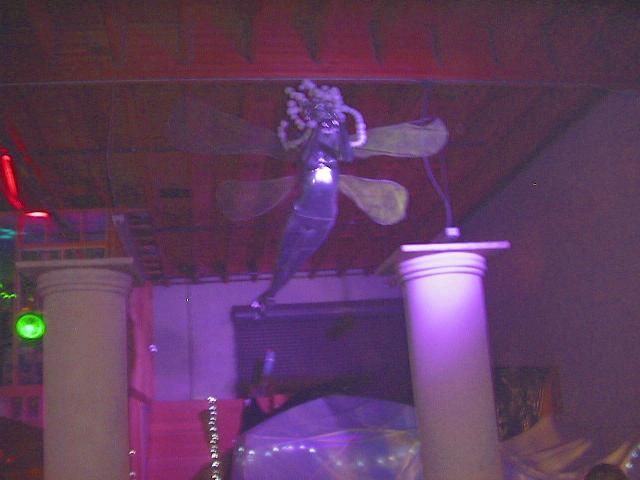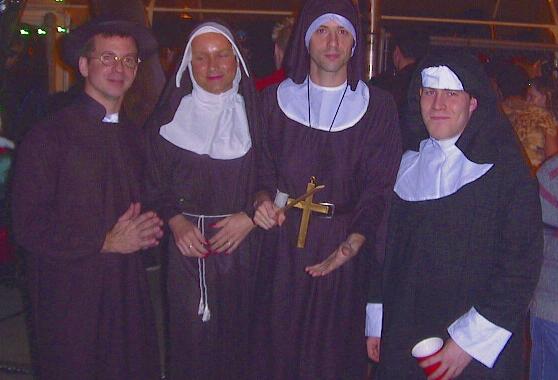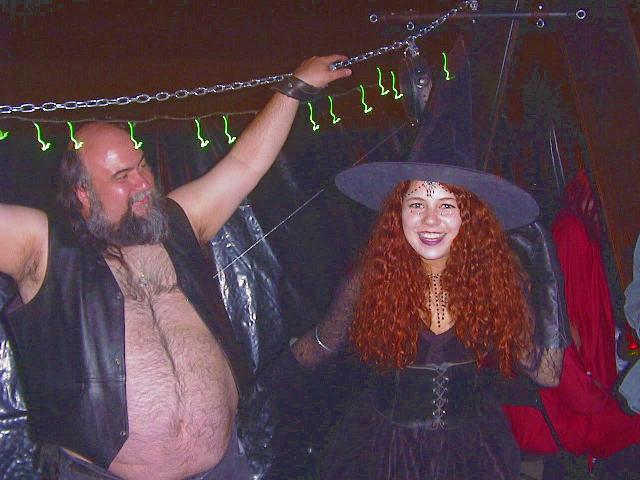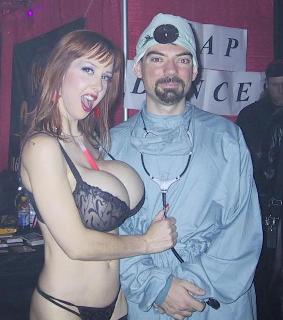 Like every year, one week before Halloween, I first went to the Exotic Erotic Ball. The actual show wasn't as good as the previous years, but the place was still fun.
All the pictures are here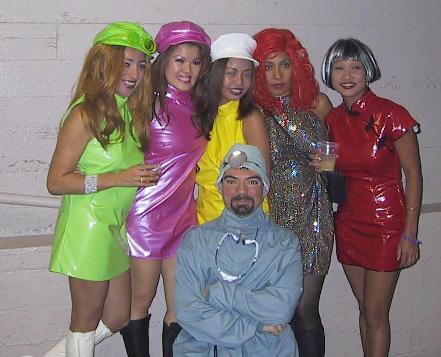 I went to San Jose the weekend before Halloween, but San Jose was a bit dead. I checked out Polly Esters's and the Usual, but they weren't that packed.
I ended up going to Club Wild, the place of choice according to Wild 94.4. Turns out that people did show up, but I was probably the only caucasian in the whole club. Not that I overly mind, but it was still kinda weird.
The picts are here here
3rd Halloween at VA, I had my "Management Trainee" costume

The rest of the Pix are here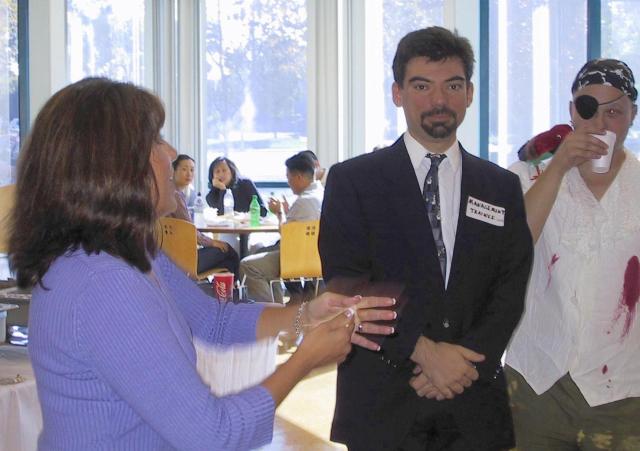 As usual, I went clubbing on Halloween night in order to see what costumes people could come up with. It wasn't the best halloween night ever, being on a weeknight and all, but there was still a decent turnout.
While PollyEster's seems to have been the place to go to the previous year, this time the Usual had the better party.
A couple of pictures are shown below and you can see the other ones here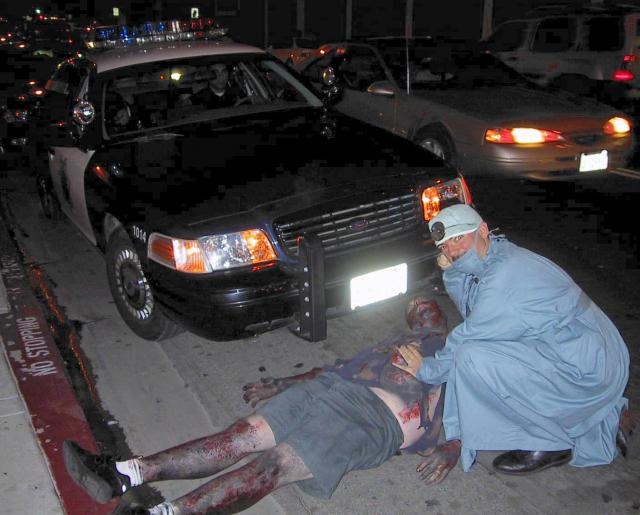 before going to the party, I had to do some CPR on a burnt victim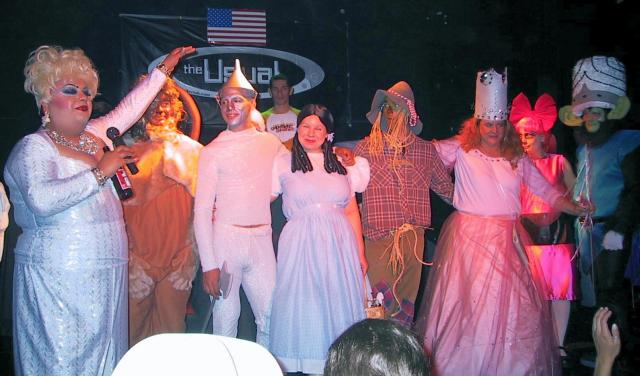 Bill Gervasi, my step teacher, had a nice party at his place the saturday after Halloween. It was a fun evening, thanks for the party Bill.
The pictures are here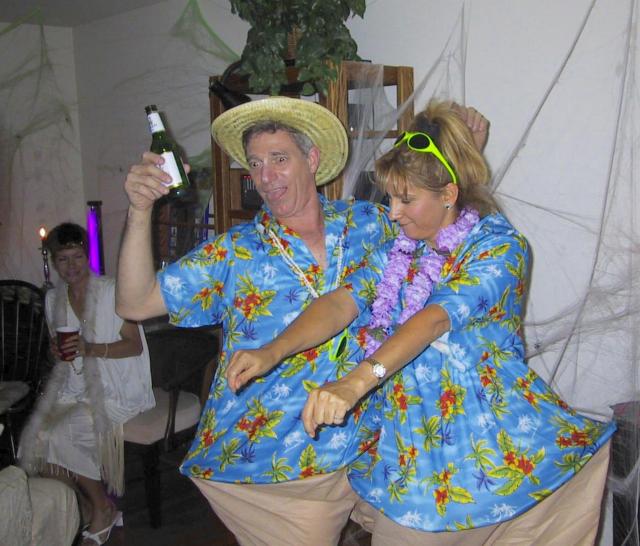 The dedicated people at Evilalien (Brian and his crew) threw around a bitching party again. I think they completely outdid themselves this year, the decor was just absolutely awesome

A few pictures are shown below and you can see the other ones here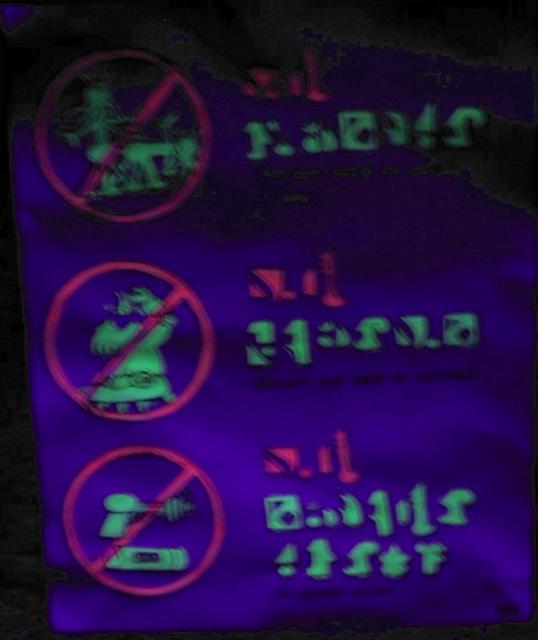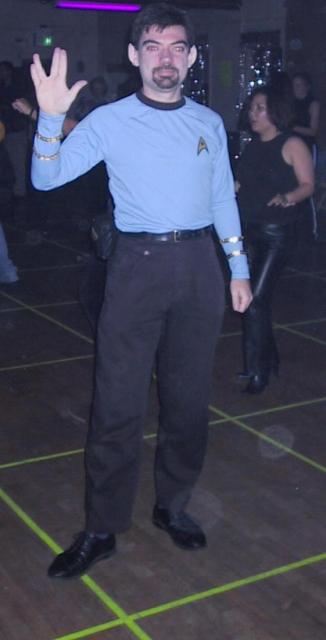 An hollodeck room, awesome! What will they think of next?



Well, this year I caught 3 flus/colds in a row over more than two weeks around halloween, so I wasn't in a great shape to go partying all over, but I still tried to attend the essentials :-) I was pretty impressed by the amount of Halloween spirit at Work. There were lots of interesting costumes, and a fun contest.
See all the pix here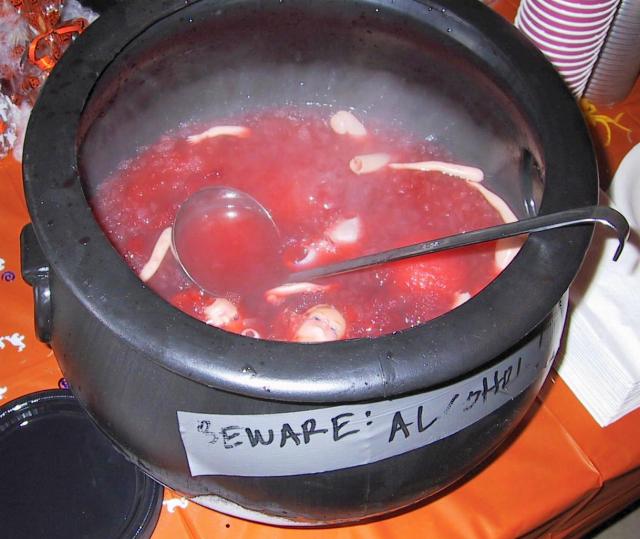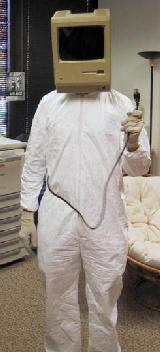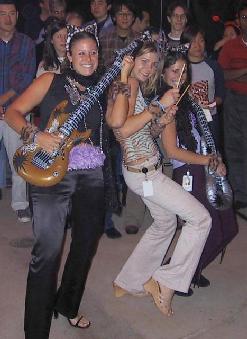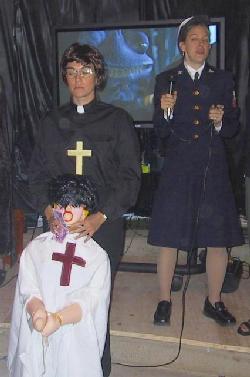 Two of my Coworkers, Shawn and Deb, had a party that evening, it was fun.
Note to self though: The spock costume when you just joined a company and most people don't know your name yet wasn't a bright idea. People call me spock now

Anyway, you can find all the pictures here
Going to the Gyro's haunted houses has kind of been a ritual for me, the money they make goes to a good cause. Unfortunately, it was a lot lesser than the previous years, especially compared to their awesome setup at Great America last year.
This year, they were in the Sunnyvale Mall and had two houses. I have 4 pictures here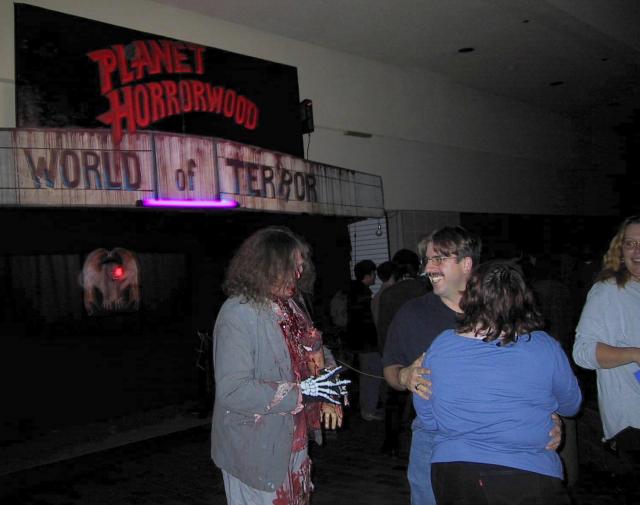 While I felt like spending the evening in my bed to fight that stupid cold that I had been dragging, I just couldn't miss the legendary yearly EvilAlien Party, and as always, they had an amazing setup and decors.
You also want to check out the pictures of all the costumes that people brought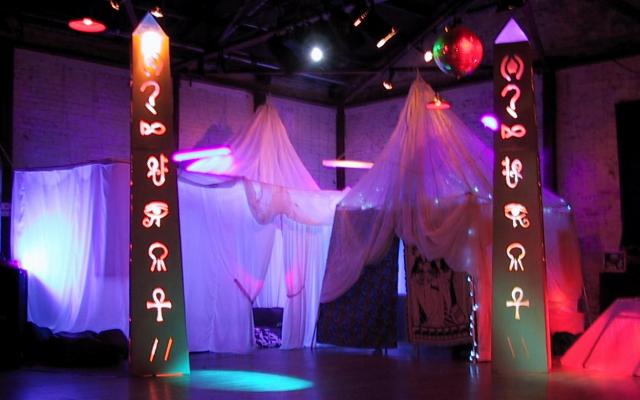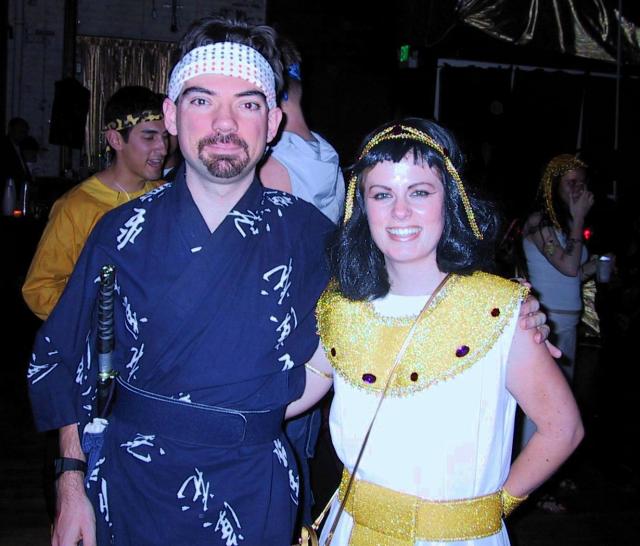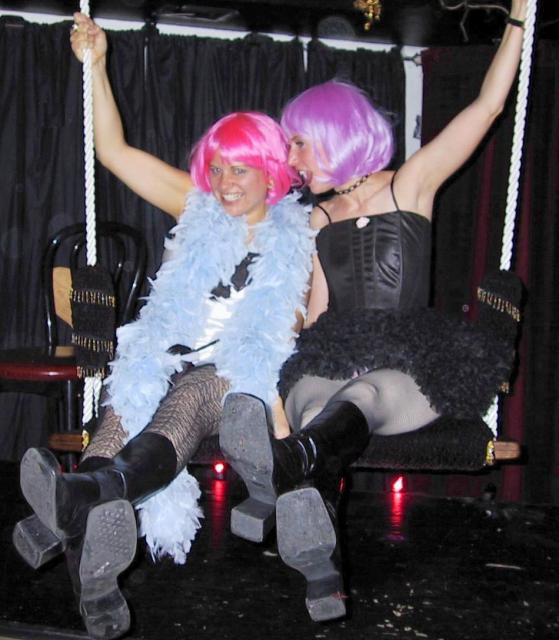 It's a shame that EEball has been becoming more expensive and commercial every year, as 2003 was a reasonable year.
Because I like silly games, I broke my previous record of 21 nurses/female doctors, for a new best of 23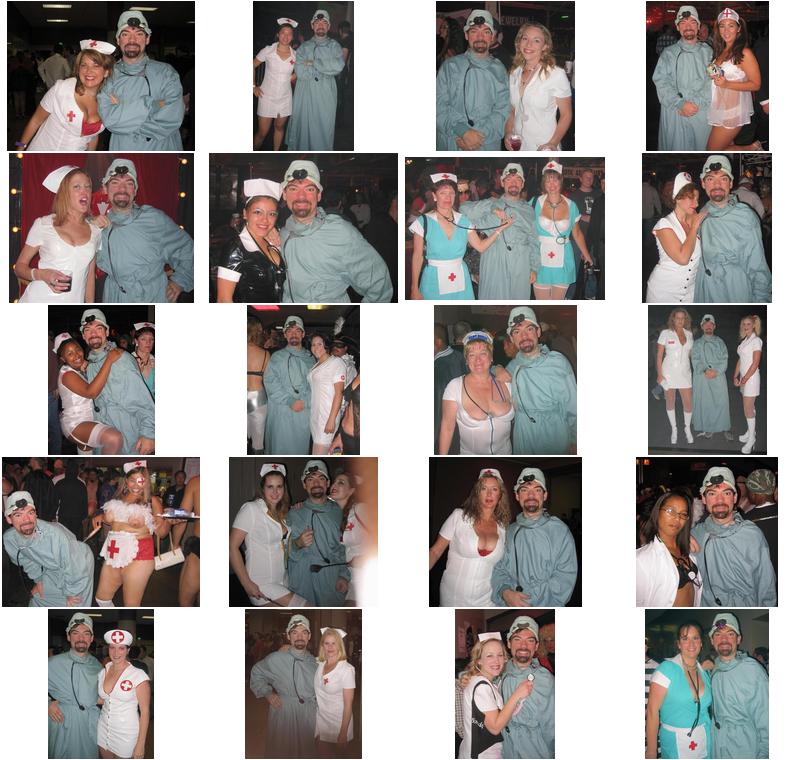 But eh, nurses wasn't all you could find there of course :)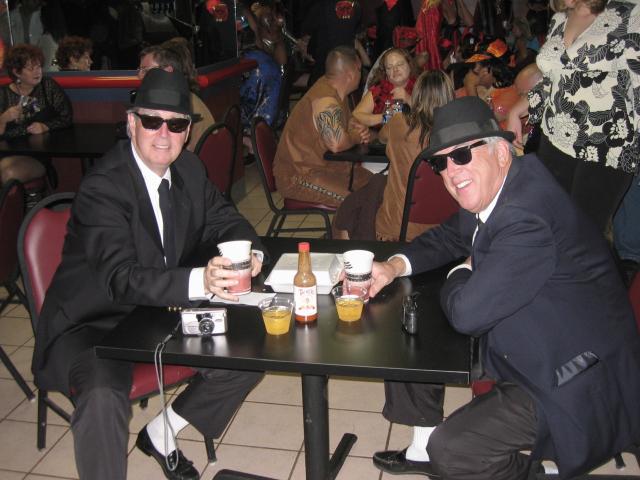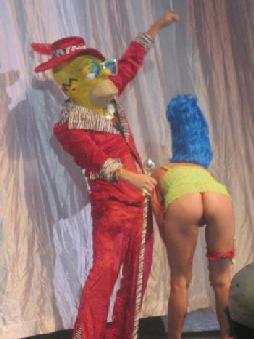 All the pictures are here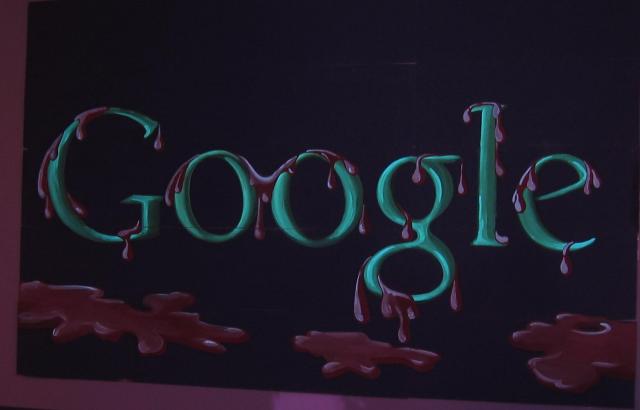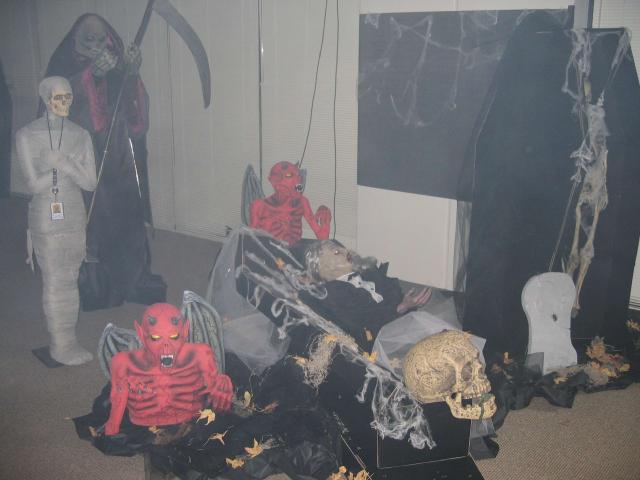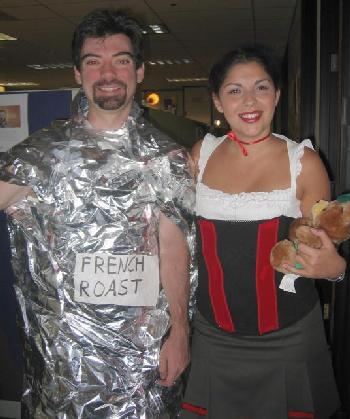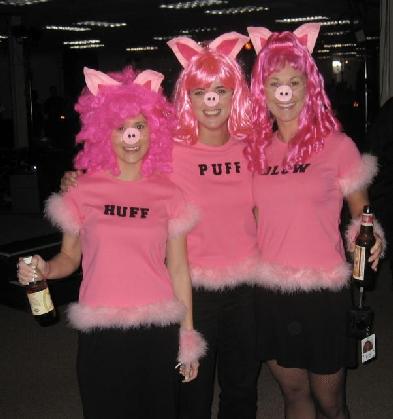 I had a pretty nifty Halloween at work again. My coworkers got points for being creative
The picts are here here
After work was time for a couple of parties, one at Casten's and one at The B's (where one of my coworkers, Deb, lives)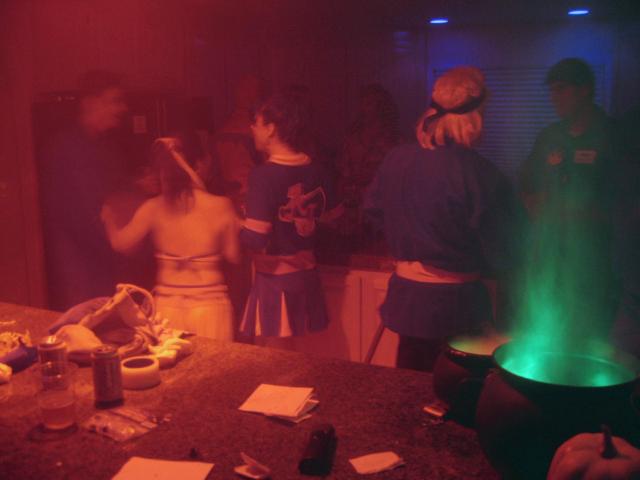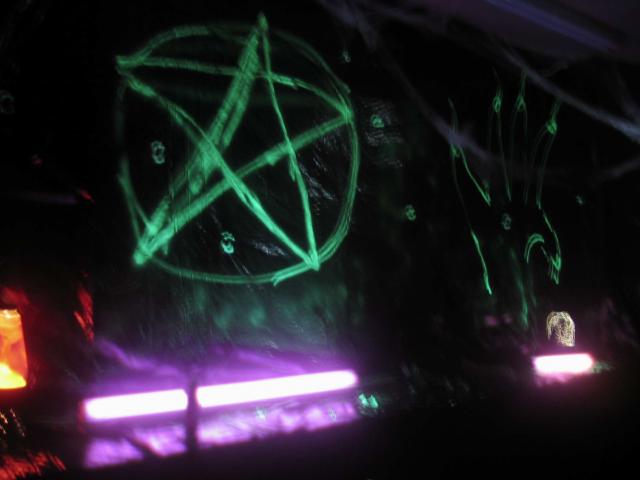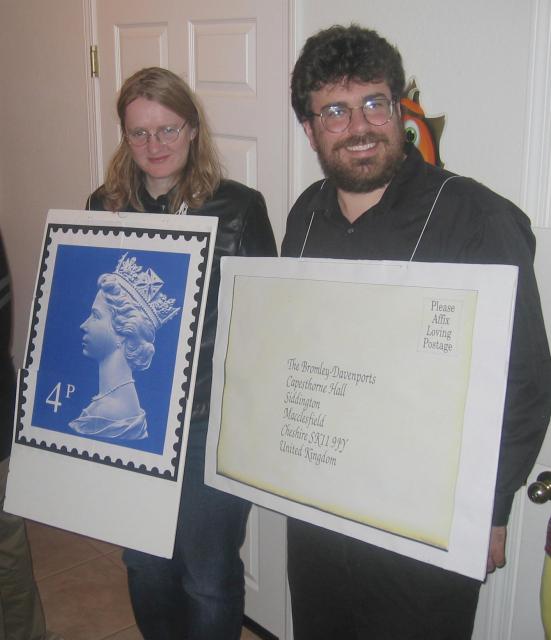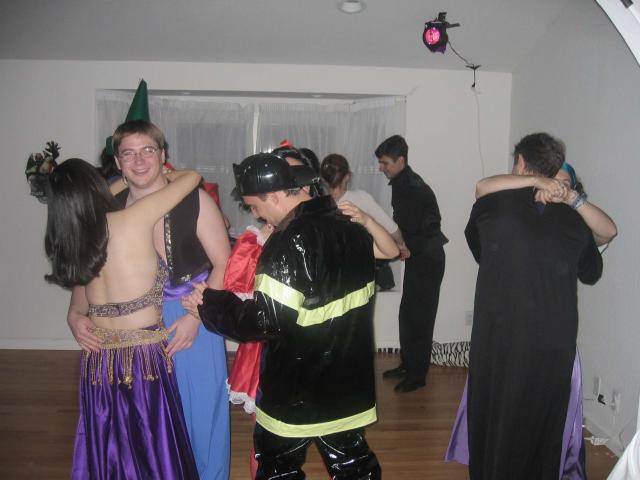 So I was saying last year that EEball has been becoming more expensive and commercial. Well, little did I know: it was $85 for door entrance, plus an outrageous $15 parking. 100 bucks!!! Not only that, but this didn't even deter the too many people who clearly didn't belong there. Shame, shame...
It was the 25th anniversary, so even though I had my reservations, I ended up going at the last minute, but I was slightly disappointed compared to previous years...
However, not to get bored, I broke my record of nurses/female doctors, for a new best of 27 (from 23). I think this is probably the last time I play though.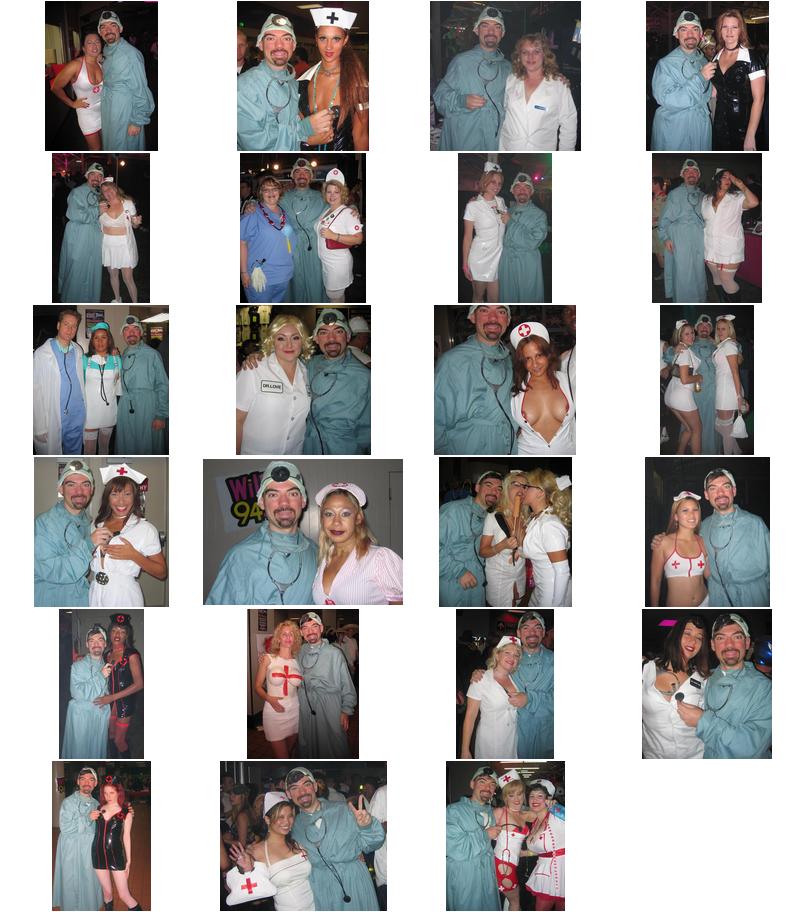 But eh, nurses wasn't all you could find there of course :)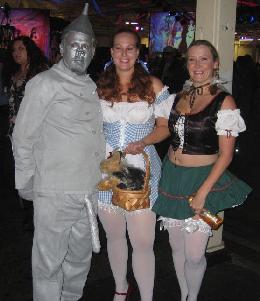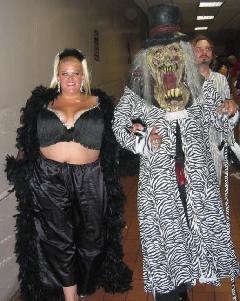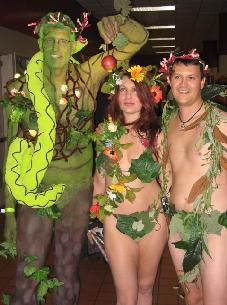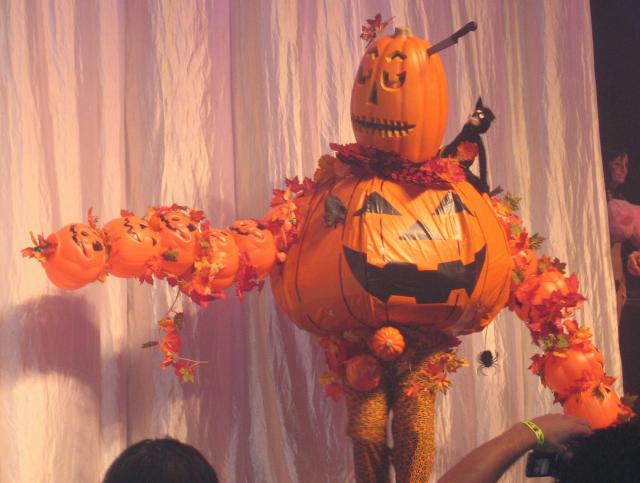 All the pictures are here


Another year, another work Halloween, and it feels like they are only getting better each time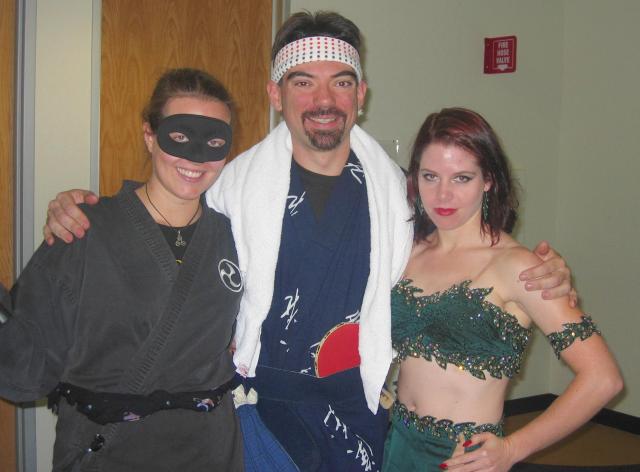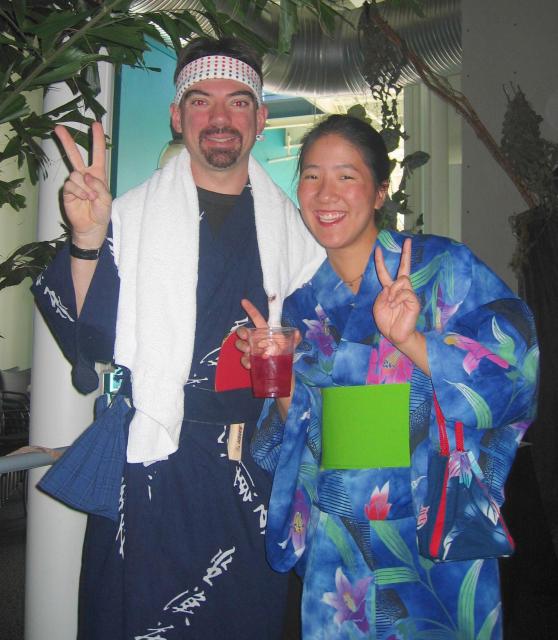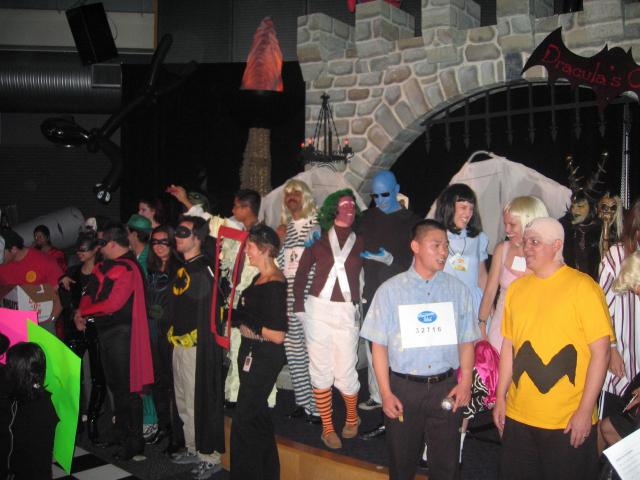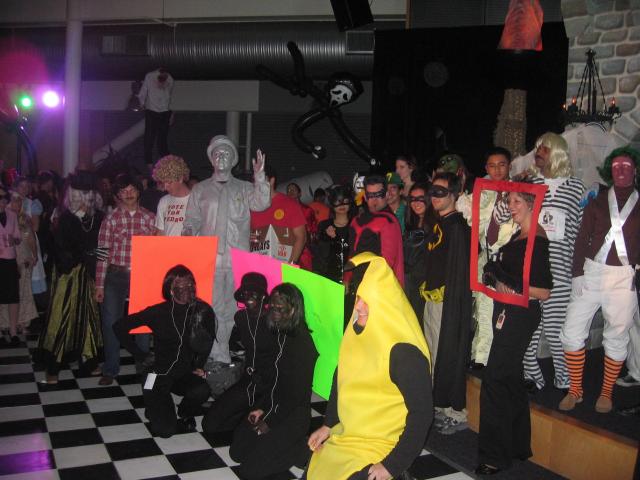 The picts are here
Deb was nice enough to invite me at her party again, and I had a good evening at the B's again.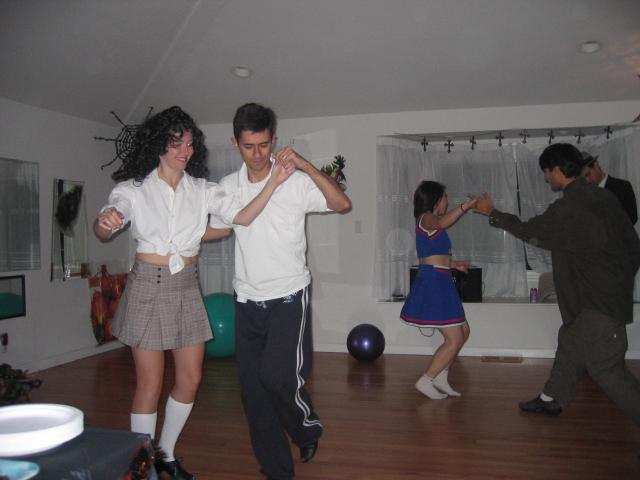 However, I had to bail a little bit early for Paul Van Dyk @ 1015 (see below)
Well, it just so happened that a lot of DJs were in town for that weekend, so it was an interesting techno halloween (it's on its own page)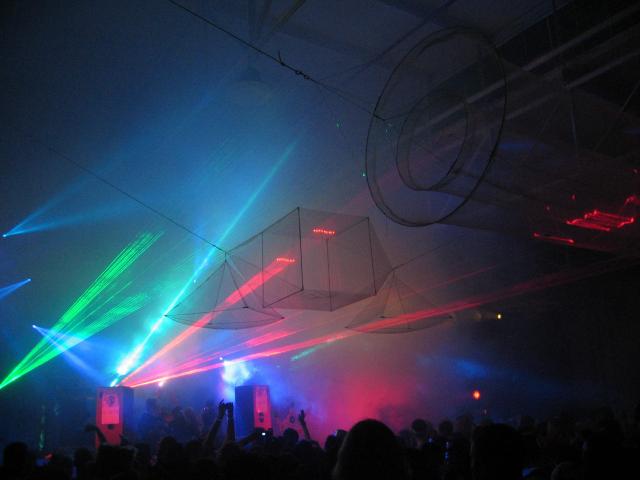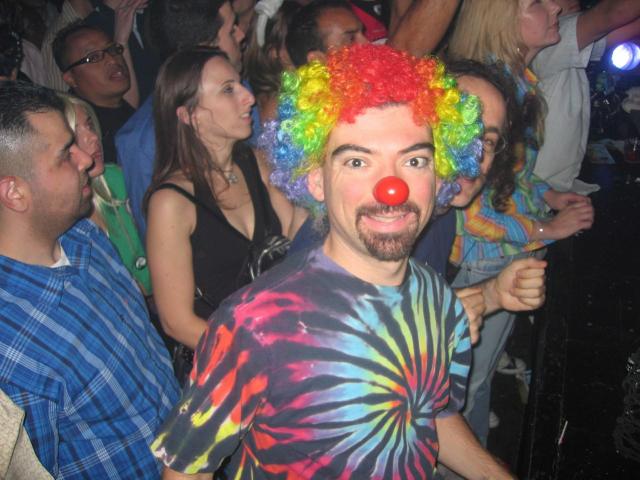 Email
1999/11/09 (01:45): Version 1.0
2000/12/05 (21:47): Version 1.1. Added links from this year's thanksgiving
2001/11/07 (09:00): Version 1.2. Entirely converted to new Pix library
2001/11/20 (09:37): Version 1.3. Added 2001 Pix
2001/11/21 (08:58): Version 1.4. Finished the page for 2001 events
2002/11/07 (08:58): Version 1.5. 2002 update
2003/10/25 (12:53): Version 1.6. Moved picture library
2004/10/28 (08:54): Version 1.7. Updated 2003 and 2004
2004/11/07 (16:00): Version 1.8. Finished 2004